What is 3D Community:
Christ called us to love one another and be devoted to one another just as He loved us.
At the Well, we recognize that this is a lifestyle that goes beyond a weekly service. We desire to live out Christ- centered community that is authentic and holistic, encompassing every facet of our lives. We see our lives as missional, whether it is our vocations, our passions, or our past-times.
At The Well, our 3D Community provides the context for every member to grow in a shared and missional life in Christ.
We have purposely not created a set of predetermined programs for people to mold their lives around, but instead equip people to live out the mission of the gospel in the context of a shared life in Christ. Our 3D Groups are where this happens.
They are where we:
Develop Community
Demonstrate God's Love
Deploy our Gifts in Service
We study the scriptures together, pray together, disciple one another, bear one another's burdens — all in and through Christ. And through these groups, we do mission throughout the city of Portland, proclaiming the gospel and reaching to those hurting in our city.
For all of these reasons, if you are a member or friend of The Well, it is vital that you be a part of The Well small group community.
If you have questions about 3D Community, please don't hesitate to contact:
John Rector – 503-706-9000 | rectorja@gmail.com
---
Community Groups
Group Name:  New to the Well
3D Leaders: The Elders
Place:  Various Locations
Time:  One night a week for 13 weeks
Contact: Sarah Coleman 503-288-5502; Newtothewell@gmail.com
New to The Well is for anyone who wants to make The Well their "home." This group is also mandatory for those considering future leadership positions at The Well. In this group we talk about the vision and mission of the Church, our key doctrines, and what that looks like in our different ministries. The group limit is 25 people, and sign-up is ongoing, as this group does not normally follow the same schedule as other community groups. There is normally a wait list of at least a few months.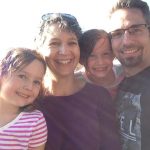 Group Name: Dinner & Prayer
3D Leaders:  John & Jill Rector
Place:  14100 SW Northview Dr., Tigard, OR 97223
Time:  one Tuesday a month during the summer, 6:30-8pm. Meeting dates for summer are July 18th, August 15th and September 12th
Contact: jillkrector@yahoo.com; 503-913-3966
We're committed to learn how to live the Gospel in our everyday lives. All are welcome. We know life is busy so we will have a simple dinner, like pizza or the equivalent. Come for food and prayer!
Group Name: Neighbors
3D Leaders:
John and Jill Rector, Ben and Janell Downing
Place:
The Downings' home: 6140 NE 46th Ave., Portland 97218
Time:
6:30-8:30
Contact:
Janell Downing nell37d@gmail.com, 503 929-0602; Jill Rector jillkrector@gmail.com, 503 913-3966
This group is a  gathering to connect with each other and study scripture. We'll meet one Tuesday a month for the summer months. Contact Jill or Janell to find out dates.
Group Name: The Group with No Name
3D Leaders: Dominic & Sybil Hernandez
Place: 3821 NE 139th Ave., Portland, OR 97230
Time: 7-9 every other Thursday
Contact: Dominic Hernandez 971-533-9182
This group focuses on how to live everyday life in light of the Gospel and build transformational communities by living intentionally on a day to day basis. Currently, we are studying Everyday Church: Gospel Communities on Mission by Tim Chester and discussing how the book applies to our lives. We are also exploring what evangelism and discipleship look like in today's context. Mostly we are enjoying each other's company and food and learning how to love each other well.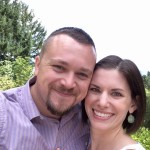 Group Name: Northeast Not Quite Gresham
3D Leaders: Jon & Meg Kauffman
Place: 2529 NE 138th Place, Portland 97230
Time: 1st & 3rd Thursdays at 7pm
Contact: 360-809-3003; jondkauffman@gmail.com
We are working our way through the book of Romans, one chapter at a time. Our intent is to use our time together to grow in our knowledge of God's word as well as foster relationships and community and grow together. We meet twice a month and will split our time between discussion of the chapter of the week and fellowship and prayer. Eat dinner at home or on the way and have dessert with us!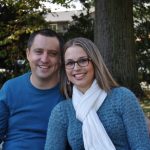 Group Name: Northeast Community Group
3D Leaders: Troy & Becca Snyder
Place: 6353 NE Mallory
Time: 1st and 3rd Sundays of the month at 4:30pm
Contact: 971-832-0408; rebeccaesnyder@gmail.com
We are a "family friendly group" where we share a meal, build relationships,  provide prayer support, and just live life together! This group is taking the summer off but will start back up again in the fall.
---