Community Life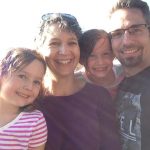 Group Name: Dinner & Prayer
Leaders:  John & Jill Rector
Place:  14100 SW Northview Dr., Tigard, OR 97223
Time: every other Wednesday starting October 11th, 6:30-8pm
Contact: jillkrector@yahoo.com; 503-913-3966
We're committed to learn how to live the Gospel in our everyday lives. All are welcome. We know life is busy so we will have a simple dinner, like pizza or the equivalent. Come for food and prayer!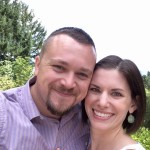 Group Name: Northeast Not Quite Gresham
Leaders: Jon and Meg Kauffman
Place: 2529 NE 138th Place, Portland 97230
Time: 1st & 3rd Thursdays at 7pm
Contact:  jondkauffman@gmail.com; 360-809-3003
Our intent is to use our time together to grow in our knowledge of God's word as well as foster relationships and community and grow together. We meet twice a month and will split our time between discussion of the chapter of the week and fellowship and prayer. Eat dinner at home or on the way and have dessert with us!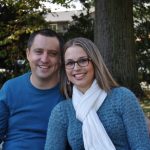 Group Name: Northeast Community Group
Leaders: Troy and Becca Snyder
Place: 6353 NE Mallory
Time: 1st and 3rd Sundays of the month at 4:30pm
Contact: rebeccaesnyder@gmail.com; 971-832-0408
We are a "family friendly group" where we share a meal, build relationships,  provide prayer support, and just live life together!
Group Name: The Public Reading of Scripture Group
Leaders: Jesse and Brittany Califf
Place: 10819 NE Sacramento St., Portland 97220
Time: varies, usually Friday or Saturdays at 7:30pm every 2 or 3 weeks
Contact: Jesse: 360-450-1338, jdcaliff@gmail.com
We gather to read aloud large portions of scripture in one sitting followed by a discussion time.
Group Name: pSunday Psalter
Leaders: Tim and Daylan Bedi & Rodney and Jenn Whiteside
Place: the Whitesides: 1542 NE 136th Ave., Portland 97230
Time: Sundays from 4-6pm
Contact: Daylan: daylanarnold@gmail.com; 503-330-0316
We are a kid friendly group (but all life stages are welcome!) who will be gathering to build community and study a Psalm each week. If everyone's willing to pitch in, we are hoping to provide childcare so the adults can have a discussion. Due to limited space we will need to put a cap on this group, so please e-mail asap to let us know you are interested.
Group Name: The Gospel Centered Life
Leaders: Alanna Mauch
Place: NW Portland
Time: Thursdays from 6-8pm
Contact: mossythicket@gmail.com; 503-507-0611
We use the terms "The Gospel" and "bearing fruit" a lot, but what does it really mean in daily life? Once you say "I'm in" to following Jesus, what comes next? The Gospel Centered Life put out by World Harvest Missions is a study that digs in to how we understand the gospel and how we invite it to shape our daily lives to the goal of loving Jesus, being vessels for the Kingdom and bearing fruit from the Spirit.
Group Name: Guys' Theology Group
Leaders: Jesse Califf & Brandon Mason
Place: TBD. We will rotate locations
Time: every other Wednesday at 7pm
Contact: Jesse: jdcaliff@gmail.com; Brandon: brandon.mason109@gmail.com
We are a small group of guys who meet together every other week to pray for each other and study theology.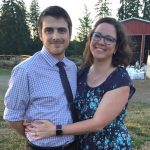 Group Name: College at The Well
Leaders: Shawn and Liz Handy
Place: 739 NE 90th Ave, Apt D7 (Multnomah University Scruggs Family Housing)
Time: 1st and 3rd Sundays of the month from 6-8pm
Contact: handy87@gmail.com; 503-819-9152
Come join us for a meal, fellowship, study, and prayer! We'll be going through the book Celebration of Discipline by Richard Foster, studying different practices that show us who Christ is and how He wants us to live. Books will be provided. We look forward to seeing old and new faces, and growing together!
Group Name: New to the Well
Leaders: The Elders
Place:  Various Locations
Time:  One night a week for 13 weeks
Contact: Sarah Coleman: Newtothewell@gmail.com; 503-288-5502
New to The Well is for anyone who wants to make The Well their "home." This group is also mandatory for those considering future leadership positions at The Well. In this group we talk about the vision and mission of the Church, our key doctrines, and what that looks like in our different ministries. The group limit is 25 people, and sign-up is ongoing, as this group does not normally follow the same schedule as other community groups. There is normally a wait list of at least a few months.
---