What is 3D Community:
Christ called us to love one another and be devoted to one another just as He loved us.
At the Well, we recognize that this is a lifestyle that goes beyond a weekly service. We desire to live out Christ- centered community that is authentic and holistic, encompassing every facet of our lives. We see our lives as missional, whether it is our vocations, our passions, or our past-times.
At The Well, our 3D Community provides the context for every member to grow in a shared and missional life in Christ.
We have purposely not created a set of predetermined programs for people to mold their lives around, but instead equip people to live out the mission of the gospel in the context of a shared life in Christ. Our 3D Groups are where this happens.
They are where we:
Develop Community
Demonstrate God's Love
Deploy our Gifts in Service
We study the scriptures together, pray together, disciple one another, bear one another's burdens — all in and through Christ. And through these groups, we do mission throughout the city of Portland, proclaiming the gospel and reaching to those hurting in our city.
For all of these reasons, if you are a member or friend of The Well, it is vital that you be a part of The Well small group community.
If you have questions about 3D Community, please don't hesitate to contact:
John Rector – 503-706-9000 | rectorja@gmail.com
---
Community Groups
Group Name:  New to the Well
3D Leaders: The Elders
Place:  Various Locations
Time:  One night a week for 13 weeks
Contact: Sarah Coleman 503-288-5502; Newtothewell@gmail.com
New to The Well is for anyone who wants to make The Well their "home." This group is also mandatory for those considering future leadership positions at The Well. In this group we talk about the vision and mission of the Church, our key doctrines, and what that looks like in our different ministries. The group limit is 25 people, and sign-up is ongoing, as this group does not normally follow the same schedule as other community groups. There is normally a wait list of at least a few months.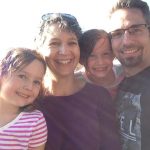 Group Name: Dinner & Prayer
3D Leaders:  John & Jill Rector
Place:  14100 SW Northview Dr., Tigard, OR 97223
Time:  every other Tuesday beginning 2.14 at 6:30 – 8pm
Contact: jillkrector@yahoo.com; 503-913-3966
We're committed to learn how to live the Gospel in our everyday lives. All are welcome. We know life is busy so we will have a simple dinner, like pizza or the equivalent. Come for food and prayer!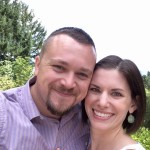 Group Name: Northeast Not Quite Gresham
3D Leaders: Jon & Meg Kauffman
Place: 2529 NE 138th Place, Portland 97230
Time: 1st & 3rd Thursdays at 7pm
Contact: 360-809-3003; jondkauffman@gmail.com
We are working our way through the book of Romans, one chapter at a time. Our intent is to use our time together to grow in our knowledge of God's word as well as foster relationships and community and grow together. We meet twice a month and will split our time between discussion of the chapter of the week and fellowship and prayer. Eat dinner at home or on the way and have dessert with us!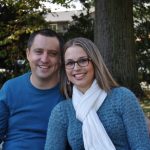 Group Name: Northeast Community Group
3D Leaders: Troy & Becca Snyder
Place: 6353 NE Mallory
Time: 1st and 3rd Sundays of the month at 4:30pm
Contact: 971-832-0408; rebeccaesnyder@gmail.com
We are a "family friendly group" where we share a meal, build relationships,  provide prayer support, and just live life together!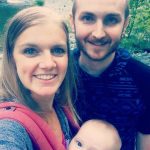 Group Name: Word & Spirit
3D Leaders: Jesse & Brittany Califf
Place: 10819 NE Sacramento St.
Time: Sundays at 3-5pm
Contact: Jesse: 360-450-1338; jdcaliff@gmail.com; Brittany: 541-720-9537; bdcaliff@gmail.com
We are a group of friends and family who meet for one hour of Bible and one hour of prayer to encourage each other in discipleship. Please join us!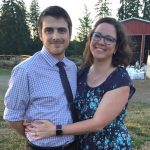 Group Name: College at The Well
3D Leaders: Shawn & Liz Handy
Place: 739 NE 90th Ave, Apt D7 (Multnomah University Scruggs Family Housing)
Time: 1st and 3rd Sundays of the month at 6-8pm
Contact: 503-819-9152; handy87@gmail.com
We are pleased to announce the start of a college group available to The Well Community! Come join us at our home, located next to Multnomah University, for good community, good food and good Bible study. So take a study break and come on by. We'd love to have you! Food is potluck style so if everyone can bring a little something that would be great! Also, we do have a small (adorable) dog, so if you have a pet allergy that's something to consider.
Group Name: The Group with No Name
3D Leaders: Dominic & Sybil Hernandez
Place: 3821 NE 139th Ave., Portland, OR 97230
Time: 7-9 every other Thursday
Contact: Dominic Hernandez 971-533-9182
This group focuses on how to live everyday life in light of the Gospel and build transformational communities by living intentionally on a day to day basis. Currently, we are studying Everyday Church: Gospel Communities on Mission by Tim Chester and discussing how the book applies to our lives. We are also exploring what evangelism and discipleship look like in today's context. Mostly we are enjoying each other's company and food and learning how to love each other well.
Group Name: Neighbors
3D Leaders:
John and Jill Rector, Ben and Janell Downing
Place:
The Downings' home: 6140 NE 46th Ave., Portland 97218
Time:
6:30-8:30
every other
Tuesday
starting
Feb 21st
Contact:
Janell Downing nell37d@gmail.com, 503 929-0602; Jill Rector jillkrector@gmail.com, 503 913-3966
This group is a  gathering to connect with each other and study scripture.
---
Interest Groups
Group Name: Moms at The Well
3D Leader: Heather Miller
Place: The Well Basement
Time: check The Well Women's Facebook page. One Saturday a month from 9:30-11:30am
Contact: rianandheather@gmail.com
This is a group for moms (new, "seasoned", older, etc.) to come together for a monthly meeting. We pray, hear from various speakers and share in community with one another.
Group Name: Women's Prayer
3D Leaders: Liz Handy
Place: Liz's home 739 NE 90th Ave., Apt D7, Portland
Time: 2nd Saturday of each month, 10:30am-12:00pm
Contact: 360-742-6274; lizhandyyoga@gmail.com
"Prayer is both conversation and encounter with God… We must know the awe of praising his glory, the intimacy of finding his grace, and the struggle of asking his help, all of which can lead us to know the spiritual reality of his presence." (from Tim Keller's book "Prayer") Let's gather together and spend time in fellowship and prayer as sisters in Christ! We will spend time getting to know each other, praying for each other, our family & friends, the church, our missionaries, our nation, the world, whatever God has placed on our hearts to lift up to Him. There will also be coffee, tea, and snacks! (I do have a dog, but he will be in a different room. Just wanted to let you know in case you have allergies!)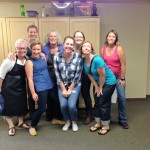 Group Name: The Well Women's Book Club
3D Leaders: Kelsey Cahill & Rebecca Shadburne
Place: Rotating locations around Portland
Time: First Tuesday of each month from 7-9pm for book discussion; third Tuesday of every month from 7-8pm for prayer.
Contact: Kelsey: 503-936-8021; kelseymcahill@gmail.com, Rebecca: 971-276-9049; ranorman89@gmail.com
Share your love of reading with other women at the Well. We rotate monthly who selects our next book and meet once a month to discuss the book, get to know one another, encourage each other and share prayer requests. Our location rotates (people's homes, coffee shops, restaurants) and finishing the book is encouraged, but not required. It's a low stress, low-key group. We laugh, we love each other and we share a love for books! Moms with nursing babies welcome!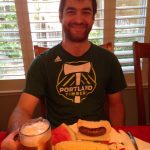 Group Name: Men's Reading Group
3D Leader:Ryan Cahill
Place: 4406 NE 62nd Ave.
Time: 7:00 p.m., first Wednesday of the month (first meeting June 1)
Contact: 503-936-9150; ryanjcahill@gmail.com
Jealous of women-only reading groups? Me too. This group consists of the following components: read a book a month, discuss it, pray together, and eat an excellent snack. The books will range from Steinbeck to Lewis, but biographies and cookbooks are prohibited. We will also avoid lengthy and boring books. The first book is "The Mountain Lion" by Jean Stafford, which we will discuss in July.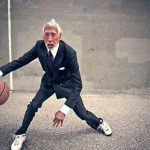 Group Name: Well Hooped
3D Leaders: Chon Armsbury, Keith Hill, Ruben Navarrette
Place: 65 NE Stanton
Time:
Mondays at 
8 PM until 10 PM
Contact: Facebook Well Hooped page.
Our purpose is simple: Play basketball and get to know each other without getting hurt.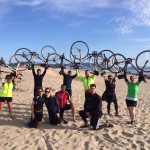 Group Name:  Well Spun
3D Leaders: Chon Armsbury
Place:  Various Locations
Time:  Varies, usually Mondays
Contact: Chon Armsbury 503-793-6510; charmsbury@msn.com
Join us if you have a bike and want to enjoy the sheer pleasure of cycling. We have done some big events like Reach the Beach and STP. Rides are usually organized via Facebook (see Well Spun group and request to join if interested). In addition, post ride, we go to a nearby establishment for food and refreshments for recovery. All abilities welcome!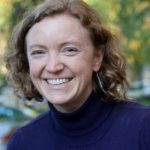 Group Name: The Well Hiking Group
3D Leader: Raychel Gonzales
Place: varies
Contact: monkey2boo@gmail.com; 971-506-1124
HIKING!! This is a group for those who love the outdoors and love to hike. Join us in exploring the Pacific NW on 2nd Saturdays, rain or shine!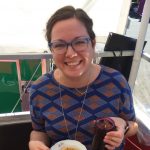 Group Name: Well Balanced
3D Leader: Liz Handy
Place: The Well basement
Time: 2nd and 4th Tuesdays at 7-8:15pm
Contact: 360-742-6274; lizhandyyoga@gmail.com
Whether you have never set foot on a yoga mat or have been doing it your whole life, you are welcome! Come explore what it can look like to worship God with our entire being through the practice of yoga. Each week you can expect a 60-75 minute flow that incorporates scripture and devotional passages, uplifting music, and time for you to connect with Jesus and be in community with your Well family. Please wear comfortable clothes you can easily move in and a yoga mat, and come as you are!
Group Name: Run Well
3D Leader: Jonathan Lentsch
Place: Variable locations communicated through email/Facebook
Time: Variable locations communicated through email/Facebook
Contact: 509-307-1651; LentschJ@hotmail.com
The goal of the group is to build encouragement and accountability through running/community. Paul consistently uses the example of running a race as a metaphor for how we should live our Christian lives. Join us as we explore discipline of our spiritual bodies (scriptural study) as well as our physical bodies (running til we puke).
Group Name: Well Made
3D Leaders: Elaine & Tyler Comstock
Place: Varies
Time: Once a month
Contact: janzbane@gmail.com
Well Made is a resource for artists who would like a creative community group. Our purpose is to facilitate that creative spark by gathering with other artists, engaging in conversation about the arts, and discovering what comes of it. Sometimes artists hit a wall, fall in a slump, catch writers block, fail to get off the ground, or just plateau. Getting together with other creative people can encourage an artist and help them develop their art. Our once a month meeting is a reminder to make space for art in your life. It could also lead to smaller gatherings such as photography outings and writers meetings or visits to art galleries, film festivals, and plays.
Group Name: Well Knit
3D Leader: Martha Langland 
Place: Langland home: 725 SE Miller St. Portland, OR 97202
Time: Every 3rd Sunday of the month. 2-4pm. First meeting 2/19
Contact: 503-962-9427; langland.martha@gmail.com
Based on Psalms 139:13. Knit and pray. Beginners welcomed. Come and spend some time crafting, learning new techniques and while doing so spend time praying for the people you are making the items for and for each other. Lap children welcomed.
Group Name: Hot Topics
3D Leaders: Alexa Mason & Amy Rozelle
Place: Varies
Time: bi-monthly
Contact: alexa.e.mason@gmail.com; amy.rozelle@cru.org
This is a discussion based group in which women are encouraged to share their opinions on various topics impacting them personally and our cultural generally. The heart behind these events to provide a safe space for women to come together and discuss these issues, without feeling judged or shamed for their opinions. As stated in our initial event, this is not a time to debate. People are encouraged to share their opinion, but there is no room for judgment, shaming or bullying others for expressing their views.
Group Name: The Gospel Centered Life
3D Leaders: Alanna Mauch
Place: NW Portland. Contact Alanna for address
Time: Thursdays, 6-8pm starting 2/23
Contact: 503-507-0611; mossythicket@gmail.com
We use the terms "The Gospel" and "bearing fruit" a lot, but what does it really mean in daily life?  Once you say "I'm in" to following Jesus, what comes next?  The Gospel Centered Life put out by World Harvest Missions is a study that digs in to how we understand the gospel and how we invite it to shape our daily lives to the goal of loving Jesus, being vessels for the Kingdom and bearing fruit from the Spirit.
Group Name: Parenting Book Study
3D Leaders: CJ & Amy Coffee
Place: The Coffee Home
Time: Sundays, 4-6pm starting 3/19
Contact: coffee@swissmail.org
We will be doing a book study on parenting (book TBD), focusing less on technique and more on how the gospel affects how we love, nurture, train and discipline our kids. We will meet for approximately 8-12 weeks, with some weeks off.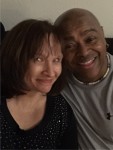 Group Name:  SE Marriage Group
3D Leaders: Stan & Ann Cunningham
Place: 1136 SE 147th Ave, Portland 97233
Time: Mondays, 7-9pm
Contact: Stan: steppinstan@hotmail.com; 503-593-0753 or Ann: canadianannie@hotmail.com
"Everyone's marriage morphs into something they didn't intend it to be. At some point you need something sturdier than romance.  You need something deeper than shared interests and mutual attraction.  You need changed expectations, and you need radical commitments, and, most importantly, you need grace." ~ Paul David Tripp
Join us as we go through his book "What Did You Expect". We'll simply read the chapter ahead of time and come ready to discuss. Note: This group is limited to the first 4 to 5 couples who sign up and unfortunately won't be able to provide childcare.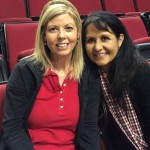 Group Name: 40+ Women
3D Leaders: Sarah Modrall & Annabelle Davis
Place: The Well Community Church 1734 NE 1st Ave
Time: Last Saturday of each month @ 10:30am
Contact: sarahmodrall@yahoo.com; 503-201-6604
A morning to connect for women who are 40 plus years.
Group Name: Minds of Men
3D Leader: David Baumgarden
Place: East Hill Church in Gresham
Time: TBD
Contact: 503-849-6404; david.baumgarden@gmail.com
Jesus isn't after our sexual sobriety; he's out to give us new hearts and minds. Minds of Men exists to help men realize that pornography and sexual addiction are a bridge to Jesus, and not a barrier. This group is for men who acknowledge their sexual brokenness and failure to overcome pornography's stronghold in their life and who have experienced the repetitious cycle of guilt and shame that pornography inflicts. It is a group that offers hope to those who feel they can't change their sexually dysfunctional behavior, no matter how hard they try. Through a renewal of the mind (Rom 12:2) that is based in God's word comes the truth that our minds can work for us rather than against us, and that heart change is possible by the supernatural work of God.
---
Missional
Group Name:  Well Global
3D Leaders:  CJ Coffee, Kevin Nichols
Place:  Varies – Contact leaders for information
Time:  2nd Tuesday – 7PM to 9PM
Contact:  coffee@swissmail.org    503-288-5502
Well Global is the "missions arm" of The Well Community Church. Our purpose is to mobilize, send, and support cross-cultural workers, with a particular emphasis on those parts and/or peoples of the world with little or no gospel witness.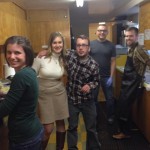 Group Name: Well Being
3D Leaders: Jon and Holley Gedney, Eric and Annabelle Davis, Jim Savino
Place: The Well basement
Time:
Last Sunday of every month 
2-5PM
Contact: wellbeing.meals@gmail.com
Well Being is a chance for the Church to be the hands and feet of Jesus to those in the local HIV/AIDS community. Once a month we prepare and serve a meal for 30-60 guests. More importantly, we share life together. Please join us in loving this community of friends. All you need to bring is a smile and a serving heart.
Volunteers: We would love to hear from you if you have a group who would be interested in preparing a meal, whether it is a 3D group or just a group of friends looking to help. We would also love to hear from you if you have a desire to help serve a meal with us. Meals are served the last Sunday of ever month. Setup is at 
2PM
 and the meal is served around 
4PM
. Please feel free to email us with any further questions you might have.
Group Name: Refugee Ready
3D Leaders: T & B, Tim Cowley
Place: Rotate between homes of the members + field trips
Time: Thursday evenings (7PM for in-home meetings, field trips TBD)
Contact: T & B: 541-450-3018; orstevenson@netscape.net.  Tim: 503-329-3052; babatim@gmail.com
Living in Portland is kinda like living at Disneyland if you like immigrants and refugees. Poorly constructed similes aside, we've got so many opportunities around us to get involved in the stories of New Portlanders all around us. Each month we will aim for two field trips and two in-home gatherings to debrief on outings, discuss a good book on the topic, dig into scripture and pray for refugees. Our aim will be to move beyond compassion to action