Interest Groups
Group Name: Living Waters
Leaders: Jenni Severson, Ashley and Mike Larkin, Jen and Spirit Meller & Janelle and Andrew Wade
Place: Portland Fellowship House
Time: Mondays from 7-9:45pm; starting in October
Contact: Jenni Severson: severson.j@gmail.com; Spirit Meller: espirito.meller@gmail.com; Ashley Larkin: larkinhome@mac.com
Living Waters is a 20-week closed group for men and women seeking freedom in areas of relational brokenness. Through Living Waters, participants are invited to rely more fully upon Jesus and His saving work at the cross — allowing Him to meet deep needs and call us int our true identities as sons and daughters. Note: Applications are available by emailing Jenni or Spirit or can be found at the information table at The Well.
Group Name: Hot Topics
3D Leaders: Alexa Mason & Amy Rozelle
Place: Varies
Time: quarterly
Contact: alexa.e.mason@gmail.com; amy.rozelle@cru.org
This is a discussion based group in which women are encouraged to share their opinions on various topics impacting them personally and our cultural generally. The heart behind these events to provide a safe space for women to come together and discuss these issues, without feeling judged or shamed for their opinions. As stated in our initial event, this is not a time to debate. People are encouraged to share their opinion, but there is no room for judgment, shaming or bullying others for expressing their views.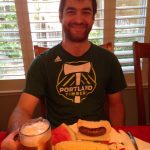 Group Name: Men's Reading Group
Leader:Ryan Cahill
Place: 4406 NE 62nd Ave.
Time: 7:00 pm, 2nd Thursday of each month
Contact: ryanjcahill@gmail.com; 503-936-9150
Jealous of women-only reading groups? Me too. This group consists of the following components: read a book a month, discuss it, pray together, and eat an excellent snack. The books will range from Steinbeck to Lewis, but biographies and cookbooks are prohibited. We will also avoid lengthy and boring books.
Group Name: The Well Women's Book Club
Leaders: Kelsey Cahill & Rebecca Shadburne
Place: Rotating locations around Portland
Time: First Tuesday of each month from 7-9pm
Contact: Kelsey: kelseymcahill@gmail.com; 503-936-8021, Rebecca: ranorman89@gmail.com; 971-276-9049
Share your love of reading with other women at the Well. We rotate monthly who selects our next book and meet once a month to discuss the book, get to know one another, encourage each other and share prayer requests. Our location rotates (people's homes, coffee shops, restaurants) and finishing the book is encouraged, but not required. It's a low stress, low-key group. We laugh, we love each other and we share a love for books! Moms with nursing babies welcome!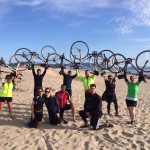 Group Name: Well Spun
Leaders: Chon Armsbury, Seth Dougan, David Sims
Place: Various Locations
Time: Varies, usually Mondays
Contact: Chon Armsbury: charmsbury@msn.com; 503-793-6510
Join us if you have a bike and want to enjoy the sheer pleasure of cycling. We have done some big events like Reach the Beach and STP. Rides are usually organized via Facebook (see Well Spun group and request to join if interested). In addition, post ride, we go to a nearby establishment for food and refreshments for recovery. All abilities welcome.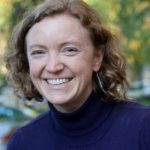 Group Name: The Well Hiking Group
Leader: Raychel Gonzales
Place: varies
Contact: monkey2boo@gmail.com; 971-506-1124
HIKING!! This is a group for those who love the outdoors and love to hike. Join us in exploring the Pacific NW on 2nd Saturdays, rain or shine!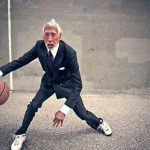 Group Name: Well Hooped
Leaders: Chon Armsbury, Keith Hill & Brandon Mason
Place: 65 NE Stanton
Time:
Mondays at
8 PM until 10 PM
Contact: Facebook Well Hooped page
Our purpose is simple: Play basketball and get to know each other without getting hurt.