Interest Groups
Group Name: Living Waters
3D Leaders: Jenni Severson, Ashley and Mike Larkin, Jen and Spirit Meller, Amber Stevens, Janelle and Andrew Wade
Place: Portland Fellowship House
Time: Mondays from 7-9:45pm. October 2, 2017-February 26, 2018
Contact: Jenni Severson: severson.j@gmail.com; Spirit Meller: espirito.meller@gmail.com
Living Waters is a 20-week closed group for men and women seeking freedom in areas of relational brokenness. Through Living Waters, participants are invited to rely more fully upon Jesus and His saving work at the cross — allowing Him to meet deep needs and call us int our true identities as sons and daughters. Note: Applications are available by emailing Jenni or Spirit or can be found at the information table at The Well.
Group Name:Minds of Men
3D Leader: David Baumgarden
Place: East Hill Church in Gresham
Time: TBD
Contact: 503-849-6404; david.baumgarden@gmail.com
Jesus isn't after our sexual sobriety; he's out to give us new hearts and minds. Minds of Men exists to help men realize that pornography and sexual addiction are a bridge to Jesus, and not a barrier. This group is for men who acknowledge their sexual brokenness and failure to overcome pornography's stronghold in their life and who have experienced the repetitious cycle of guilt and shame that pornography inflicts. It is a group that offers hope to those who feel they can't change their sexually dysfunctional behavior, no matter how hard they try. Through a renewal of the mind (Rom 12:2) that is based in God's word comes the truth that our minds can work for us rather than against us, and that heart change is possible by the supernatural work of God.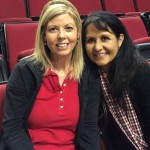 Group Name: 40+ Women
3D Leaders: Sarah Modrall & Annabelle Davis
Place: The Well Community Church 1734 NE 1st Ave
Time: Last Saturday of each month @ 10:30am
Contact: sarahmodrall@yahoo.com; 503-201-6604
A morning to connect for women who are 40 plus years.
Group Name: Women's Prayer
3D Leaders: Liz Handy
Place: Liz's home 739 NE 90th Ave., Apt D7, Portland
Time: 2nd Saturday of each month, 10:30am-12:00pm
Contact: 360-742-6274; lizhandyyoga@gmail.com
"Prayer is both conversation and encounter with God… We must know the awe of praising his glory, the intimacy of finding his grace, and the struggle of asking his help, all of which can lead us to know the spiritual reality of his presence." (from Tim Keller's book "Prayer") Let's gather together and spend time in fellowship and prayer as sisters in Christ! We will spend time getting to know each other, praying for each other, our family & friends, the church, our missionaries, our nation, the world, whatever God has placed on our hearts to lift up to Him. There will also be coffee, tea, and snacks! (I do have a dog, but he will be in a different room. Just wanted to let you know in case you have allergies!)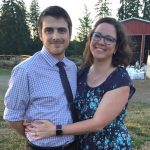 Group Name: College at The Well
3D Leaders: Shawn & Liz Handy
Place: 739 NE 90th Ave, Apt D7 (Multnomah University Scruggs Family Housing)
Time: 1st and 3rd Sundays of the month at 6-8pm
Contact: 503-819-9152; handy87@gmail.com
Come join us at our home, located next to Multnomah University, for good community, good food and good Bible study. So take a study break and come on by. We'd love to have you! Food is potluck style so if everyone can bring a little something that would be great! Also, we do have a small (adorable) dog, so if you have a pet allergy that's something to consider.
Group Name: The Gospel Centered Life
3D Leaders: Alanna Mauch
Place: NW Portland. Contact Alanna for address
Time: Thursdays, 6-8pm starting 2/23
Contact: 503-507-0611; mossythicket@gmail.com
We use the terms "The Gospel" and "bearing fruit" a lot, but what does it really mean in daily life? Once you say "I'm in" to following Jesus, what comes next? The Gospel Centered Life put out by World Harvest Missions is a study that digs in to how we understand the gospel and how we invite it to shape our daily lives to the goal of loving Jesus, being vessels for the Kingdom and bearing fruit from the Spirit.
Group Name: Guys' Theology Group
3D Leaders: Jesse Califf and Brandon Mason
Place: TBD. We will rotate locations
Time: every other Wednesday at 7pm
Contact: Jesse: jdcaliff@gmail.com; Brandon: brandon.mason109@gmail.com
We are a small group of guys who meet together every other week to pray for each other and study theology.
Group Name: Hot Topics
3D Leaders: Alexa Mason & Amy Rozelle
Place: Varies
Time: bi-monthly
Contact: alexa.e.mason@gmail.com; amy.rozelle@cru.org
This is a discussion based group in which women are encouraged to share their opinions on various topics impacting them personally and our cultural generally. The heart behind these events to provide a safe space for women to come together and discuss these issues, without feeling judged or shamed for their opinions. As stated in our initial event, this is not a time to debate. People are encouraged to share their opinion, but there is no room for judgment, shaming or bullying others for expressing their views. This group is taking the summer off but will start back up in the fall.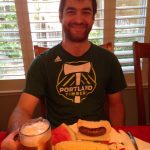 Group Name: Men's Reading Group
3D Leader:Ryan Cahill
Place: 4406 NE 62nd Ave.
Time: 7:00 p.m., 2nd Thursday of each month
Jealous of women-only reading groups? Me too. This group consists of the following components: read a book a month, discuss it, pray together, and eat an excellent snack. The books will range from Steinbeck to Lewis, but biographies and cookbooks are prohibited. We will also avoid lengthy and boring books.
Group Name: The Well Women's Book Club
3D Leaders: Kelsey Cahill & Rebecca Shadburne
Place: Rotating locations around Portland
Time: First Tuesday of each month from 7-9pm for book discussion; third Tuesday of every month from 7-8pm for prayer.
Contact: Kelsey: 503-936-8021; kelseymcahill@gmail.com, Rebecca: 971-276-9049; ranorman89@gmail.com
Share your love of reading with other women at the Well. We rotate monthly who selects our next book and meet once a month to discuss the book, get to know one another, encourage each other and share prayer requests. Our location rotates (people's homes, coffee shops, restaurants) and finishing the book is encouraged, but not required. It's a low stress, low-key group. We laugh, we love each other and we share a love for books! Moms with nursing babies welcome!
Our once a month gatherings will be takin a break for the summer and will resume again (Lord willing) in September. But that doesn't mean we won't be getting together! Please join our Facebook group: "Moms Group" to stay connected and informed regarding informal play dates and summer park fun! If you don't have Facebook be sure to contact me or any mom at The Well to see what's happening. We want you to feel connected and encouraged through the summer!
Group Name: Play Dates at the Park
3D Leader(s): Heather Miller, Jill Rector
Place: rotating parks throughout the Portland metro area on alternating Tuesdays and Wednesdays
Time: 10am
Contact: Heather Miller rianandheather@gmail.com, Jill Rector communitylifeatthewell@gmail.com or look for our "Moms Group" on Facebook
Meet up to let the kids play while parents connect. All ages who enjoy parks welcome!
Weds June 21 – Peninsula Park
Tues June 27 – Woodstock Park
Weds July 5 – Arbor Lodge Park
Tues July 11 – Happy Valley Park
Weds July 19 – Woodlawn Park
Tues July 25 – Westmoreland Park
Weds Aug 2 – N Clackamas Park
Tues Aug 8 – Jamison Square
Weds Aug 16 – Eastmoreland Park
Tues Aug 22 – Fernhill Park
Weds Aug 30 – Peninsula Park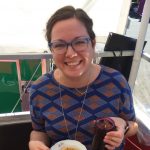 Group Name: Well Balanced
3D Leader: Liz Handy
Place: The Well basement
Time: 2nd and 4th Tuesdays at 7-8:15pm
Contact: 360-742-6274; lizhandyyoga@gmail.com
Whether you have never set foot on a yoga mat or have been doing it your whole life, you are welcome! Come explore what it can look like to worship God with our entire being through the practice of yoga. Each week you can expect a 60-75 minute flow that incorporates scripture and devotional passages, uplifting music, and time for you to connect with Jesus and be in community with your Well family. Please wear comfortable clothes you can easily move in and a yoga mat, and come as you are!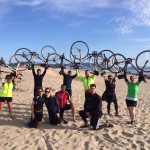 Group Name: Well Spun
3D Leaders: Chon Armsbury
Place: Various Locations
Time: Varies, usually Mondays
Contact: Chon Armsbury 503-793-6510; charmsbury@msn.com
Join us if you have a bike and want to enjoy the sheer pleasure of cycling. We have done some big events like Reach the Beach and STP. Rides are usually organized via Facebook (see Well Spun group and request to join if interested). In addition, post ride, we go to a nearby establishment for food and refreshments for recovery. All abilities welcome.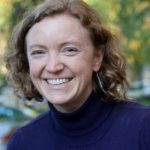 Group Name: The Well Hiking Group
3D Leader: Raychel Gonzales
Place: varies
Contact: monkey2boo@gmail.com; 971-506-1124
HIKING!! This is a group for those who love the outdoors and love to hike. Join us in exploring the Pacific NW on 2nd Saturdays, rain or shine!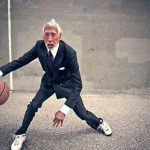 Group Name: Well Hooped
3D Leaders: Chon Armsbury, Keith Hill, Ruben Navarrette
Place: 65 NE Stanton
Time:
Mondays at
8 PM until 10 PM
Contact: Facebook Well Hooped page.
Our purpose is simple: Play basketball and get to know each other without getting hurt.